Music Teaching Platform That Inspires Student Success
Musico helps teachers deliver an unrivaled learning experience in an organized and professional environment, skyrocketing engagement and retention.
500+
Schools
15k+
Users
40+
Instruments
56
Countries
All
Devices supported
Your home base for
managing students and resources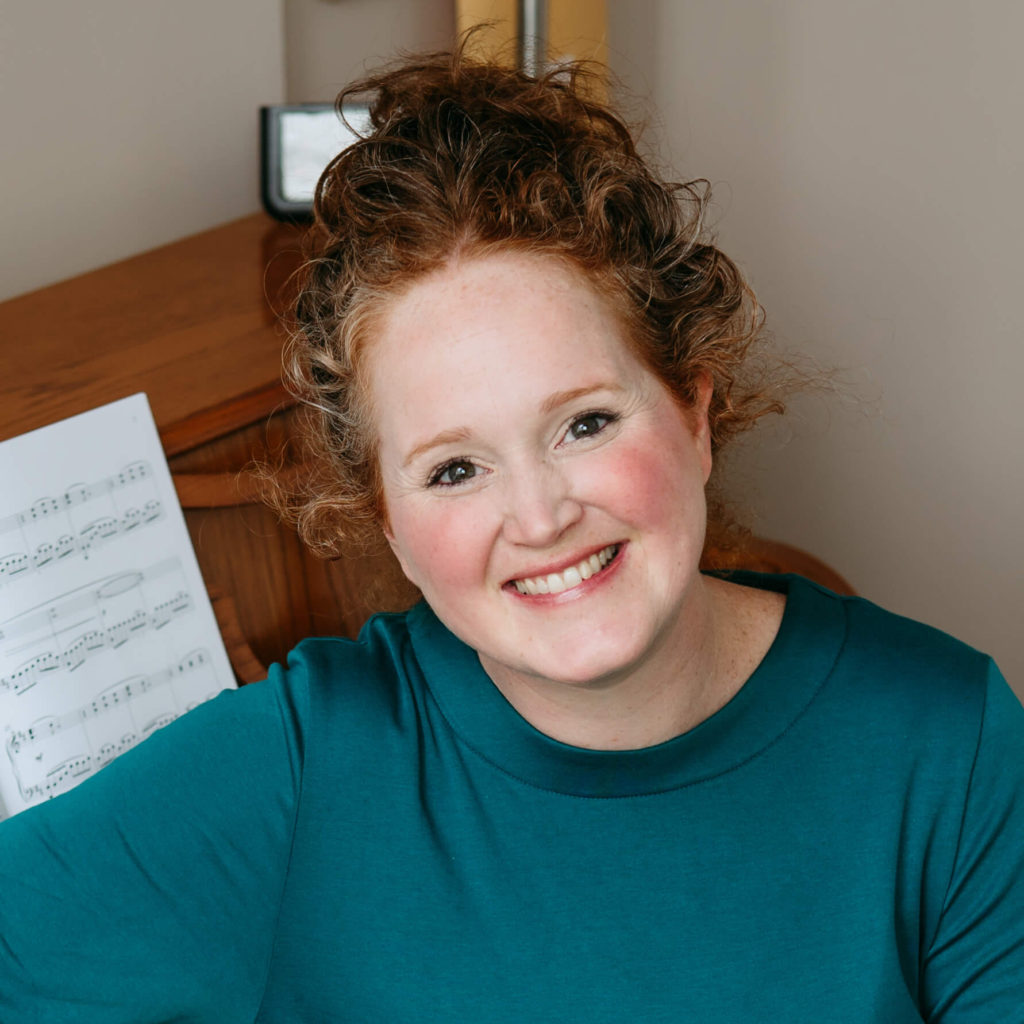 We're loving Musico! It saves me so much time and I feel so organized!
— Amie Webster, School owner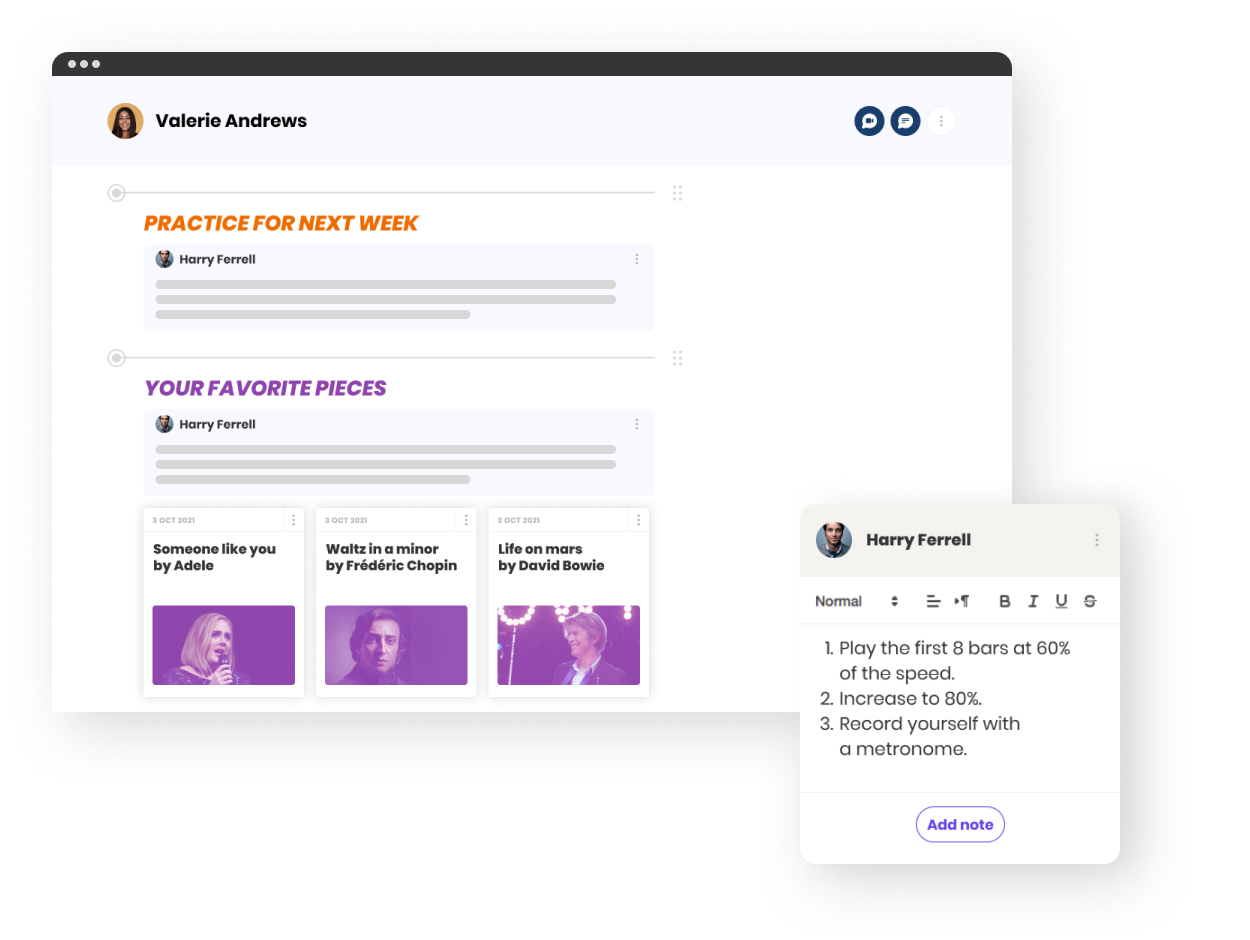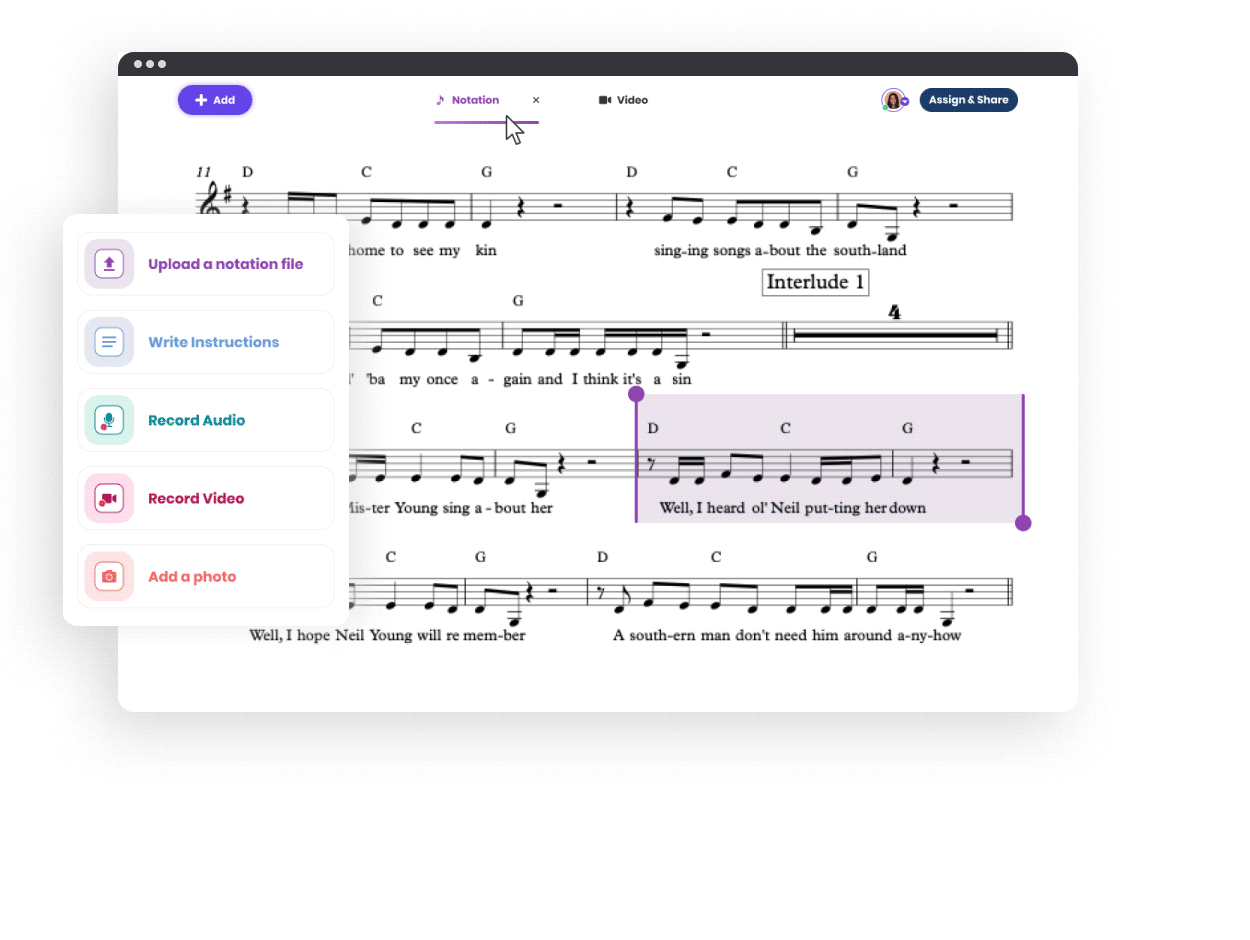 Turn every lesson into
an ongoing experience
Students can access and interact with the lesson's key moments and resources including videos, recordings, and notes, so they feel you're there with them when they practice.
It really feels like we're playing together even when I'm at home
— Thomas, student
The best online lessons, and then some
High-quality video is a MUST for teaching online, but it's not enough. With Musico's video lessons, you can drive students to participate with a whiteboard drawing or a recording, guide them through the lesson's resources, and automatically have it all documented.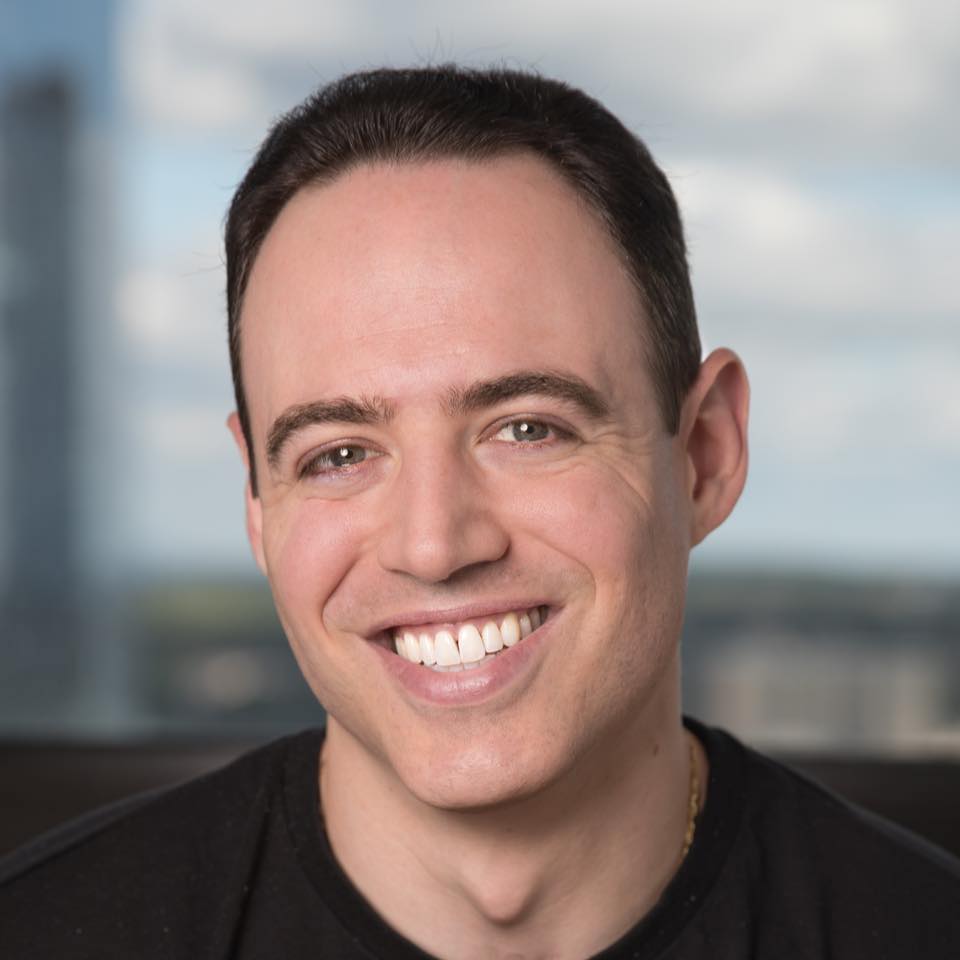 It reduces stress for teachers, enriches student experience and helps me manage my school
— Ben Hyman, School owner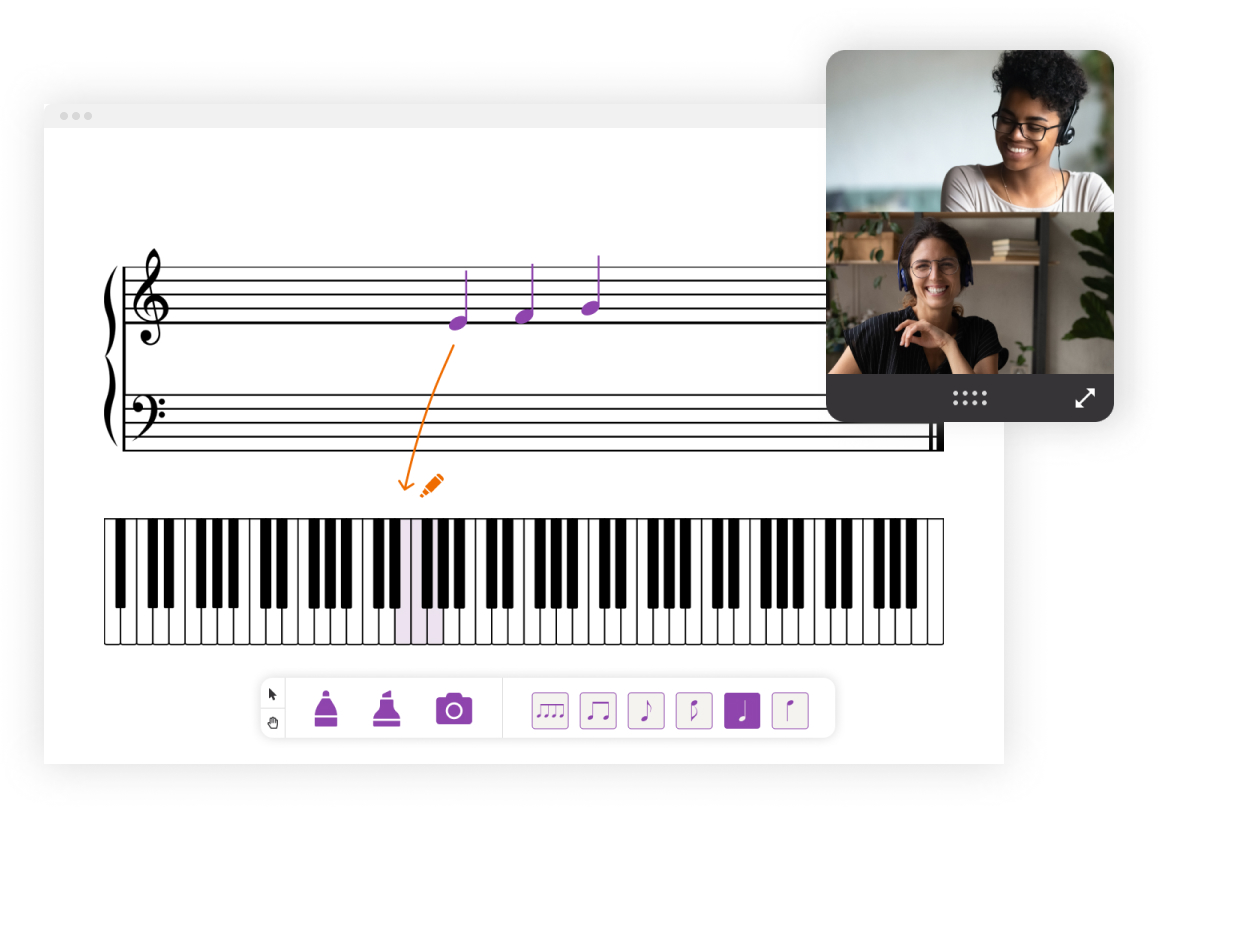 Ready to take music teaching to the next level?
GET STARTED
Lesson Plans on Demand
Get fresh content every week! Our team of pedagogy experts create top-notch lessons straight to your mailbox, focused on popular music students love.
Flexible Environment
Musico allows you to be agile and react to what's going on in the world. Whether you teach in-person, hybrid or online (or jump between) - We've got you covered!
Parents Love Musico!
Share every student's journey with their parents to make them part of the process. Use a secured messaging system, even with students that don't have a phone!
Schools
Teachers
Students
Musico is a very accessible platform that supports in-person and remote learning, where managing resources, tracking student progress and using favourite conferencing apps is all in one single platform. It allows us to be organised and efficient with lesson plans whilst most importantly providing an engaging experience for our students.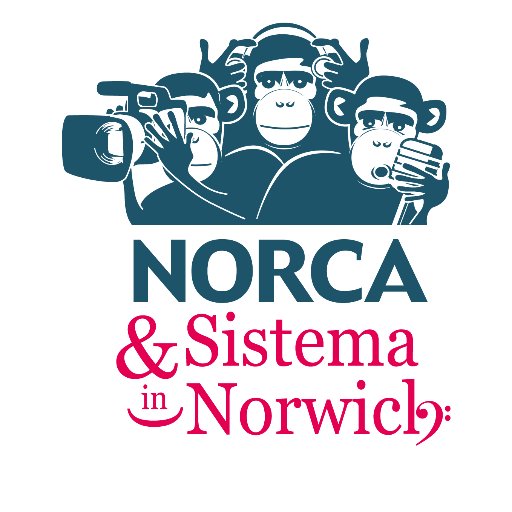 Norca Sistema (UK)
Music School
We are thrilled to be able to use Musico for our multi-teacher studio. As a team we feel more organized, able to enrich the learning experience for our students and grow enthusiasm as they engage in dynamic, customized content from teachers. The support team is also top notch. Bravo Musico!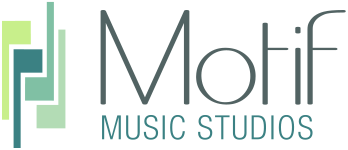 Motif Music Studios (CA)
Music School
Love Musico. It makes delivering lessons very easy. Students find understanding and delivering their homework tasks very achievable and parents can check what needs to be done quickly. It's really easy to use and flexible enough to fit anyone's teaching style.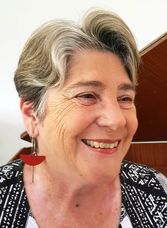 Lynda Kay Irvine
Music Teacher
The game changer for me is that I'm now enjoying teaching more. Musico saves me a lot of stress during the actual lesson and it's a much richer learning experience for students. I can recycle and customise lessons for each new occasion so my prep time is contracting too.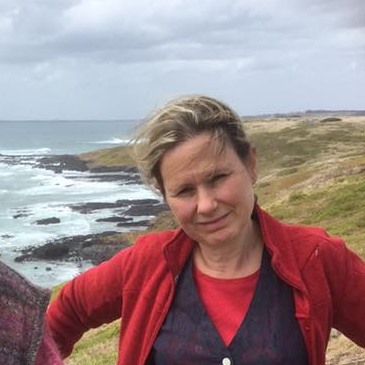 I like that I don't need my old notebook anymore. Even when I forget what my homework was, I have it all in my timeline.
My favorite part is the backing tracks. I love the fact that I can choose a backing track to play along with and change the speed as much as I need.